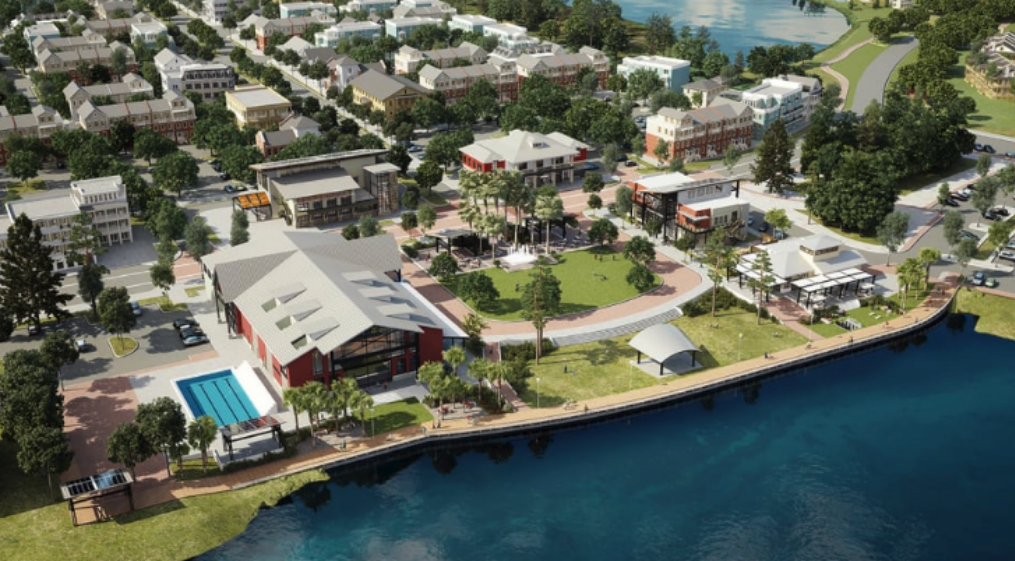 Babcock Ranch is a new expansive, highly innovative and eco-sensitive development which has captured international acclaim as it is our nation's first town to be powered by solar energy. There are, however, other Innovations which include having all homes equipped with fiber-optic technology, providing community transportation with autonomous, electric cars and more.
At the same time, despite all the sophisticated tech, Babcock Ranch is positioned amidst one of Southwest Florida's most alluring of nature preserves. This 70,000 acre splendor of natural beauty is graced with lakes and dense preserves of pine & palmetto; a habitat to a variety of indigenous critters. A vast portion of this expanse will be left intact to maintain its state of natural bliss, imparting an ambiance of rustic remoteness. Yet, there are many man-made enhancements which are elevating the appeal of life within this community and be assured, this is not your typical residential neighborhood because Babcock Ranch is a town unto itself. As a vision of Kitson & Partners, development of Babcock Ranch is advancing with an ambitious adherence to protocols that promote: environmental best practices, quality education, technological innovation, access to transportation, storm safety and FUN!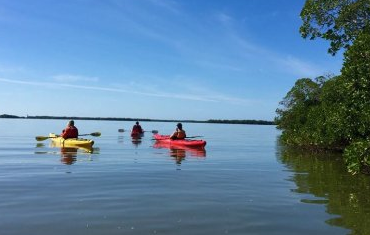 Without exception, Babcock Ranch is a community where the needs of residents have been considered and made available. To that point, you'll encounter an array of recreational activities. There's tennis courts, swimming pools, scenic nature trails and wondrous waterways which are perfect for kayaking.
Founder's Square is the hub and focal point of the community. Here, residents will enjoy a routine schedule of annual events and festivities throughout the year, all supporting an environment of fun and fellowship with neighbors.
As a full-fledged town, residents will additionally find all manner of professional service providers within the community, along with markets, restaurants, schools and healthcare services.  All will await mere minutes from your home.
Babcock Ranch Homes
Some of America's most respected firms in residential construction are participating in the development of Babcock Ranch. These include enterprises like Castle Harbour, Florida Lifestyle, Fox Premier Builders, Lennar, Pulte, Solara and Stock Develpment. Buyers will ultimately find a variety of options in NEW single-family homes that respectively accommodate floor-plans of one to two-stories, starting at prices that range from the high $100s to the $400s. Buyers will be able to easily identify the home designs that are ideally suited for the needs of their lifestyles and budgets. The following designs by Pulte represent just a portion of what is available at Babcock Ranch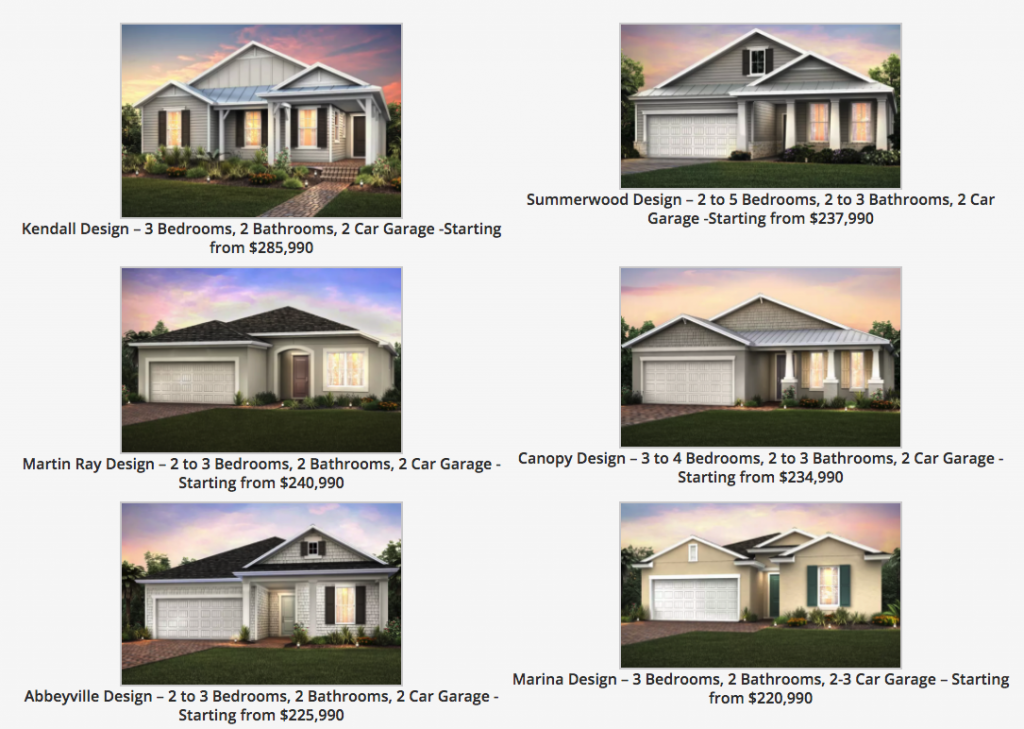 Though it is still under development, Babcock Ranch has already garnered attention from buyers across the world, especially those attracted to new construction and developments that adhere to quality sustainability practices. We're encouraging interested home buyers to consider options here while the opportunity still persists. As it is new,  there's not an abundance of listings to display, but again, this community is quickly growing and there are great finds still waiting to be found. If you'd like more information on Babcock Ranch, connect with your lifestyle concierge team here at Real Living Cypress Realty by submitting the form below.