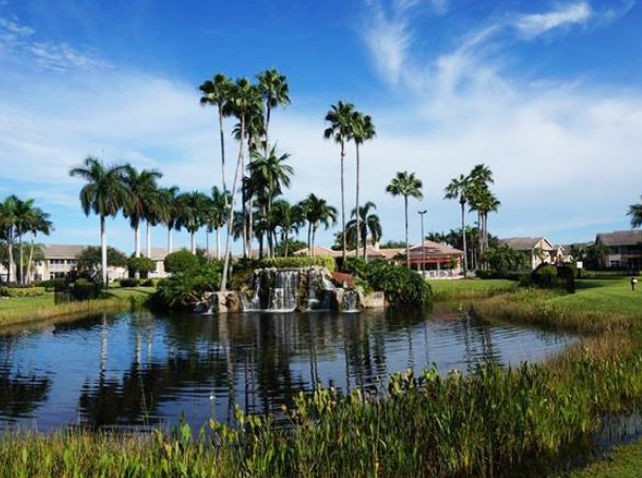 View All Parker Lakes Listings
Amenities:

Tennis

Fitness Center

Clubhouse

Pool
Composed of 230 acres is the community of Parker Lakes, located in Fort Myers, Florida. Settled between Winkler Road and A & W Bulb Road, this gated community offers home options that vary from single-family homes, to coach homes, to condos; the 11 neighborhoods/community enclaves that make up the community are surrounded by over 30 acres of beautiful lakes, making this the perfect paradise to call home.
Parker Lakes Amenities
It is almost promised that life will never get boring for residents of this community, as there are plenty of amenities for everyone. One of the key components is the Fantasy Island Clubhouse: here residents can find everything from dining areas, a library, to a resort-style pool, complete with cabanas.
There is also the Fantasy Island Fitness Center, where those seeking to lead (or start leading) a healthy lifestyle will find all that they may need, including high-end exercise equipment to professional trainers. Near the Fantasy Island clubhouse there is also a spa area, a lap pool and a children's playground.
Entertainment can also be found in the form of tennis courts, basketball courts and shuffleboard courts, all ready to cater to residents needs for a fun and active lifestyle. Other amenities include picnic gazebos and a fishing pier. A community that's ready to meet the needs of those single or with family, young or old, awaits with everything anyone may need at Parker Lakes.
The Perfectly Calm Gulf Coast Life
This community is located the perfect distance from key locations in Fort Myers, including but not limited to restaurants like Sunshine Grille, malls like Bell Tower Shops, stores like Target and Walgreens, as well as health clinics.
Residents will also find themselves only minutes from the Florida International Airport, and only a short drive from the best beaches in Southwest Florida. With amenities that cater to anyone and everyone, a perfect location in Fort Myers, and promising a quiet and lovely lifestyle, Parker Lakes is the perfect place to call home.