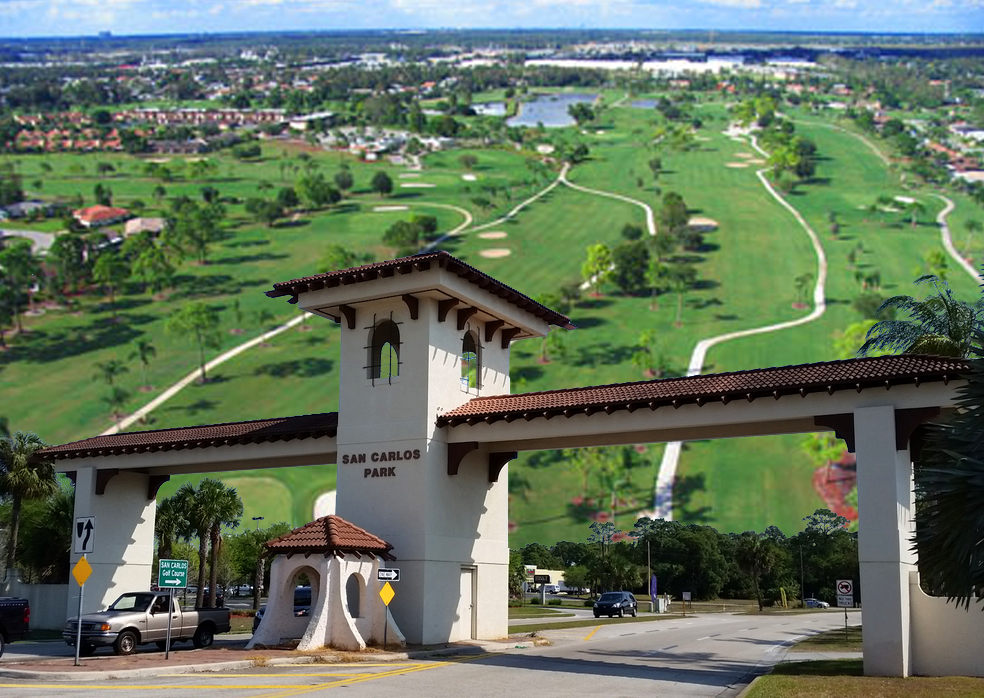 View All San Carlos Park Listings
Amenities:

Non-Gated

Fish at Mullock Creek

Near Schools/Parks

Close to Shopping/Dining
San Carlos Park is a community set between the southern peripheries of Fort Myers and Estero. The community is largely comprised by a non-gated composite of single-family homes, yet there are a few condos and gated enclaves within the area as well. San Carlos Park emerged through the efforts of a pair of visionary brothers – Jules and Jack Freeman.
These entrepreneurs were the very same who helped Ed Daly establish World Airways which was America's first provider of coast-to-coast, non-scheduled air service. The Freeman Brothers later went on to establish American Agronomics, an enterprise that played a major role in expanding Southwest Florida's citrus industry. Back in 1953, the Freeman Brothers spent a little shy of $10k to acquire 240 acres guided by the belief that an area needed to be developed which could specifically serve to provide affordable homes to the working class in our region. Over the years, San Carlos Park has grown to encompass more than 2,000 acres. There have also been additions in schools, shops, parks restaurants and country clubs, yet by and large, San Carlos Park continues to be a great resource for finding affordable homes in Lee County.
San Carlos Park Landmarks
San Carlos Park is home to several prominent landmarks. The first is an artesian well that was discovered back in the 1950s. There was a time that visitors from all over the world would come to immerse within a pool of this warm, mineral rich water believing it held powers of physical rejuvenation and healing from afflictions such as arthritis. This spring can be found today among the grounds of the Days Inn Springs Resort in San Carlos Park.
Another place of lodging, San Carlos Park Pyramid Village, has captured more national notoriety in the modern era. All of the chalets at this resort are fashioned in the style of pyramids. While it is uncertain what the Pharohs of old might think about it, guests certainly love it.
For anyone who enjoys fishing, the community sits at the headwaters of Mullock Creek.
This tributary along with Estero Bay itself is rich resource of redfish and snook.
These Gulf backwaters are also an excellent place to enjoy excursions by canoe or kayak, in fact, this is an integral portion of a 190 mile canoe trail known as The Great Calusa Blueway.
In terms of other nearby recreational options, residents can find a championship, 18-hole course at the San Carlos Golf Club.
Neighborhoods hare are  also conveniently close to great shopping and dining, schools, churches, community parks and more.
See Current Homes for Sale in