Southwest Florida Real Estate
Posted:
Considering the purchase of Southwest Florida Real Estate?
Here's how to get Free Airfare
If you are thinking about buying Southwest Florida Real Estate, Cypress Realty can help cover the cost of you air fare when you visit.  To qualify for your Free Airfare  just register with the program administrator, at (800) 741-3757 pri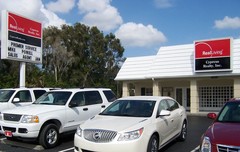 or to initial contact with any Real Living Cypress Realty, Inc.sales consultant, or fill out the form to the right,
Reimbursement includes one trip for a party of two for the purchase of a property in excess of $200,000.
Reimbursement cannot be used in conjunction with any other offer, discount, referral or rebate.
Coach travel originating within the continental United States will be reimbursed. Receipts for airfare are requested prior to closing. For more information contact the Program Administrator.
As a resident of Southwest Florida, you'll enjoy unceasing access to the beaches, boating, baseball games with the Boston Red Sox or Minnesota Twin at Jet Blue and Hammond Stadium, and of course, GOLF and so much more.
As specialists in Southwest Florida Real Estate, the Team at Cypress Realty proudly serves home buyers and home sellers.
Call our office administrator on (239) 275-3321 or (800) 741-3757 to confirm your registration as soon as possible and take advantage of this offer.
Current Southwest Florida Real Estate for Sale.