Fort Myers Real Estate
Posted: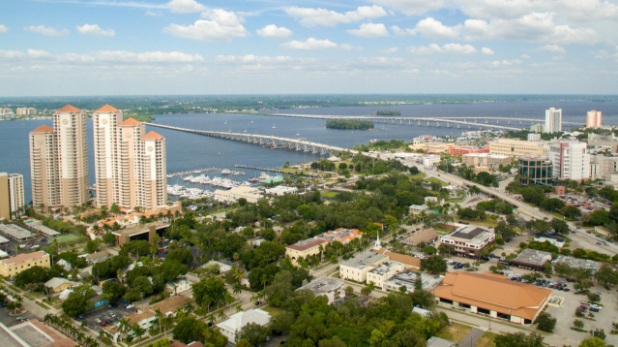 The demand for Fort Myers real estate can be anticipated to increase as a new study indicates our community ranks #1 as the fastest growing city in America. What's better still, Fort Myers also tied for #1 in having the nation's highest job growth. These findings follow a 2018 WalletHub study involving more than 500 cities . Researchers relied on data from the U.S. Census Bureau, the Bureau of Labor Statistics, Bureau of Economic Analysis and other sources to evaluate population stats, socio-demographics and economic data among cities with populations of 100,000 to more than 300,000. In terms of growth alone, Fort Myers not only claimed the top distinction among small cities, but was heralded as the leader in the overall findings, surpassing other leading contenders in communities of Texas, Oregon and South Carolina. In other aspects of the research, Fort Myers ranked for showing the most significant surge in jobs, yet also tied for #1 in having the nation's largest decreases in poverty.
Other Southwest Florida communities also fared well in the report. Lehigh Acres actually ranked among the nation's Top Seven of Fastest Growing Cities, and Cape Coral securing ranking among the top twelve.
Florida communities ultimately dominated the report as our state continues to see many retirees resolving to locate to warmer climates. Beyond the weather, the tax-friendly aspects of life here along with the unceasing recreational possibilities in golfing, tennis, Gulf fishing and more, continue to be driving factors for many who are moving and investing in Fort Myers real estate. Amazingly, as we have experienced so much growth in recent years, many appreciate that our community has somehow continued to maintain a type of social hospitality and cordiality which is customarily equivocated to small towns. For those of us who live here, we just recognize it as part of "The Florida Lifestyle."
As professionals who are regarded as "Your Lifestyle Concierge," the team at Real Living Cypress Realty are always prepared to assist in fulfilling your goals whether it involves the buying or selling of Fort Myers real estate as well as that among other communities of Southwest Florida.
For more information on Fort Myers real estate or to arrange a tour of select neighborhoods, connect with Cypress Realty by submitting the form below.
Featured Finds in Fort Myers Real Estate