Southwest Florida Active Adult Neighborhoods
Posted: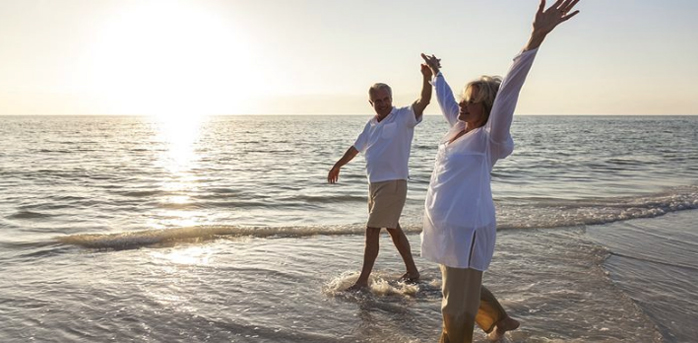 There are many great residential options among Southwest Florida active adult neighborhoods; communities that specifically cater to residents age 55 and older. At present, buyers will find remarkable re-sales as well as new construction in emerging neighborhoods. What is certainly contributing to demand among Southwest Florida active adult neighborhoods are recent news reports crediting our region as ranking best with retirees nationally. For example, WalletHub (the online resource of financial services and products) recently conducted a study of Best Places to Retire. The study ranked more than 100 of Florida's largest cities, from best to worst, by examining variables in affordability, weather, crime rates, access to health care and more. Fort Myers ranked among the top eight of places to retire in Florida. At the same time, areas like Bonita Springs, Cape Coral and Estero all ranked within the top third of best cities. As the WalletHub study only focused on cities with the densest population, communities such as Naples & Marco Island were not evaluated.
However, it is fitting to note that Naples has routinely figured prominently in other studies of retiree-friendly communities. In one recent case, the New York-based enterprise of SmartAsset conducted a review of more than 4,000 cities across America. In this study, researchers looked into factors which included access to health care, quality-of-life, recreational opportunities and more. In terms of being retiree-friendly, Naples not only achieved distinction as best place in Florida, but also ranked among the nation's top three cities. Forbes Magazine has also conducted such research, and recently distinguished Naples as America's best place to retire for the wealthy. Fortunately, with respect to home prices among Southwest Florida active adult communities, options abound whether one qualifies as "wealthy" or not. And while these neighborhoods exclusively appeal to retirees, one should never get the idea that residents are spending their days and evenings retiring. Look among the various developments, you'll find residents indulging in golf, tennis, pickle ball, swimming and participating in a wide range of events & activities coordinated on their behalf. To be sure, Southwest Florida active adult neighborhoods offer sensational amenities as well as home options.
Below, you'll find recent listings among some of our favorite Southwest Florida active adult neighborhoods. For more information on these, as well as other fine neighborhoods in our region, connect with our residential real estate experts here at Real Living: Cypress Realty, by submitting the contact form below.
Home Sales At Southwest Florida Active Adult Neighborhoods