Southwest Florida Home Selling
Posted:
Southwest Florida Home Selling Insight

Homeowner Tips: Fix-up and List to Sell 
For those needing Southwest Florida home selling insight, the team here at Cypress Realty offers the following suggestions. You'll find this particularly helpful when preparing your home to sell.
Cost doesn't equal value. Home improvements don't necessarily always add dollar value in the eyes of the buyer.
Put your money where buyers will see it. A great example would be painting and sprucing up your front door and entryway. This is the first impression you have on potential buyers.
Don't over improve!  Improvements may not give you the return you would like.
The fact is that most home improvements may help a property to sell quicker but not necessarily for more money. A timely sale will lessen the carrying costs and stress. Don't underestimate the overall value of "smart" improvements.
The following is a quick list of ideas you may want to try:
        1-Replace Your Mailbox.     
Take a look at this mailbox…    
         Bright Light Solutions Mailbox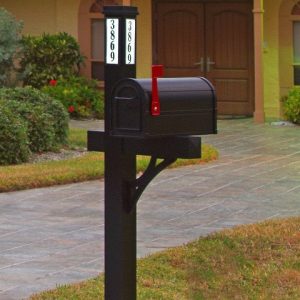 2-Update Hardware and Lighting Fixtures. Replacing your street numbers adds small details for a fresh look.
3-Illuminate with Exterior Lights.  You may want to make sure your home is attractive 24/7.
4-Add Some Potted Plants.  Plants can help make a home seem lived-in and well cared for.
5-Refinishing Your Garage Door.  Much like your front door, your garage door might need a fresh coat of paint.
6-Do a Thorough Cleaning Inside and Out! A deep cleaning can also do wonders for your curb appeal. Power wash your exterior, driveway, and sidewalk, & roof.
7-Refresh Your Outdoor Furniture.  Outdoor furniture that's old and in need of repair should be tossed out or updated. A well-staged home adds charm!
8-Bring in Fresh Mulch/Rocks. Adding new mulch/rocks in all the garden beds helps make your home look nice.
9-Trim Greenery or Shrubs.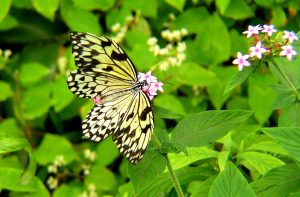 Clean up your garden by getting rid of weeds, dead plants, and flowers. Cut back overgrown bushes and trim trees to make sure your home looks clean and crisp.
The link below is a great article and provides some more great ideas! 
My favorite ideas from this article are: 
Adding power outlets with USB ports throughout the house.  Life with technology makes this home improvement a must!
Having the house inspected before it's listed this is a great idea and time saver!  Knowing the condition of your home and being able to identify any structural issues that you can address, fix and repair.
Are you interested in finding out what your home is worth?
The above ideas are great tips for sellers to get their home ready for buyers.  Having a Licensed REALTOR is the smart way to start!  Your Real Living Cypress Realty agent will assist you.   Contact us today!
Click here:    What is my Home Worth
Price your home to sell
Provide you with innovative marketing plans
Prepare your home for buyers
Be your trusted advisor
Skilled negotiator
Expert facilitator
Find your new home
The power of us … The freedom to be you.  A
REAL

simple choice!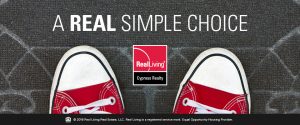 Of course, we at Cypress Realty can also help home buyers. See details below as to current active listings in Fort Myers, Florida.