Southwest Florida Home Selling
Posted:

The Spring season brings out buyers, and that isn't only true when it comes to Southwest Florida home selling, but resonates in markets throughout America. Based on annual review of sales, the Spring season has long shown to prompt buyer activity. It has been suggested that as the days are now longer, people tend to spend more time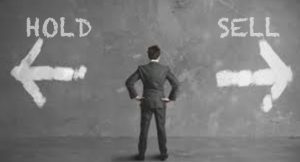 outside, not only enjoying the weather, but also visiting places and looking at homes on the market. In many cases, particularly when it comes to young families, buyers will try to time their move with the school year. Thus, they begin searching for homes during the Spring and make plans to close on escrow during the Summer months. For homes sellers, this typically means more buyers looking at property which connotes to more offers. Of course, when it comes to Southwest Florida home selling, buyers need not wait for Spring months to venture outside in favorable weather… our weather is wonderful all year long!
Nonetheless, our market also seems to benefit from a Spring surge. This makes sense for as many know, many snowbirds visit our region during the Winter months, and return to their northern roosts at the beginning of Springs. Yet over these weeks, many have begun considering the purchase of seasonal homes. At the same time, others are considering the feasibility of returning to Southwest Florida on a more permanent basis. Typically, we see a lot of activity in Southwest Florida home selling during the third and fourth quarter of the year. Many of those purchases will involve properties that were listed on the market just prior to, and during, the Spring.
Of course, this remains a very important consideration for home owners. Selling your home may well represent the largest return on investment you'll ever experience. And indeed, in Southwest Florida, there are such seasons when conditions are more favorable for buyers than sellers. This is especially true as new developments near build out and the many options in new construction compete with that of re-sales. The good news for those who may be considering selling their home – WE HAVE BUYERS. At Real Living Cypress Realty, with our all encompassing 360 Service Plan, we welcome the opportunity to help you evaluate and make a more informed decision as to whether current market conditions are favorable for your personal real estate goals. If you're interested in learning more about the services we fulfill for home sellers in Southwest Florida, simply submit the contact form below.
Current Examples of Southwest Florida Home Selling